Meet the Team
Our team embodies the American dream. We believe that with a lot of hard work and perseverance, you can achieve anything. We are a uniquely diverse group, with origins that extend around the world, and while we all come from different backgrounds and circumstances, we've been brought together by Ereztech.
We invite you to get to know a little bit more about our exceptional team members.
Interested in joining Ereztech? Check out our current job opportunities!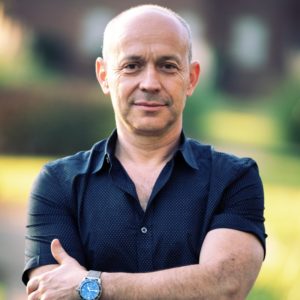 Roman Rytov
Founder & CEO
Roman is responsible for driving Ereztech's vision and long-term strategic direction. Within only ten years Roman has taken the company from being a distributor of a number of Russian-based vendors to a strategic tier-two vendor in the semiconductor space. Roman sees Ereztech's value in bridging gaps in chemical projects of its clients from the feasibility phase all the way to high volume manufacturing. Building and expanding a network of scientific and manufacturing partners in Russia and opening a US-based lab has been one Roman's of primary goals.
Roman holds a Master's degree in mathematics from the Volgograd State University (Russia) and an MBA from the Georgia State (Atlanta, GA). Prior to Ereztech he had built an engineering and  entrepreneurial career in the IT industry including a decade-long tenure at SAP.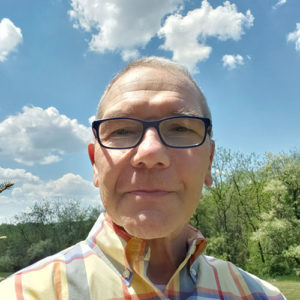 Dr. David Roberts
Chief Techonology Officer
As the CTO, Dr. Roberts oversees and leads all the areas of development of organometallic chemical offering and supporting  innovative new applications for the company's portfolio of over 800 organometallics, and inorganic compounds.
Dave has over 35 years of experience in the design, synthesis and manufacture of thin film precursors for semiconductor and other high-end applications, with 47 patents in the various aspects of thin film deposition and etching. His efforts have contributed to the development of several new dielectric and metallic thin film precursor products. An organometallic chemist by training, Dave served in both technical and senior technology management roles within Air Products and Chemicals, including the Schumacher, Specialty Gases and former Science Center organizations.  Prior to joining Ereztech Dave was the Vice-president of Materials Development for Nantero, supporting the development of carbon nanotube electronics.
Dave holds a PhD from Penn State in Inorganic/Organometallic Chemistry; a MS from Wright State University in Inorganic Chemistry and a BS from Case Western Reserve.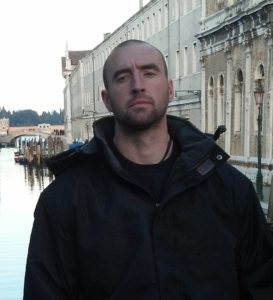 Jefferson Thiel
Site Manager
As Site Manager, Jefferson is responsible for overseeing our Sheboygan Falls, Wisconsin, laboratory operations. He has extensive industry experience and a proven track record of strong leadership, cross-functional team building, performance management, and continuous improvement. He is a champion of process development and improvement, auditing procedures, and new talent cultivation.  Outside of work, he enjoys physical fitness activities, cooking, grilling, spending time with friends and family, and taking care of his rescue animals.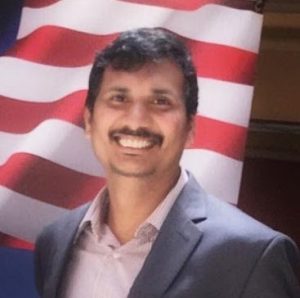 Dr. Hima Kumar Lingam
Director of Research & Development
As Ereztech's Director of Research & Development, Hima leads our team of scientists and chemists, and is responsible for technical leadership, strategic planning, conceptual design, and development of high purity chemicals. Hima comes to us with over ten years of experience in synthetic organometallic/inorganic chemistry and materials for the electronics industry. Outside of the lab, Hima enjoys outdoor activities such as biking, camping, exploring new places (nature), cooking and photography.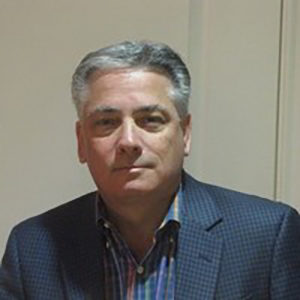 Steve McGuigan
Director of Strategy
Steve leads the strategic efforts of Ereztech with a focus on business development and global account management. He brings more than 25 years of general management and sales executive experience in the semiconductor industry leading international teams. In his spare time, Steve enjoys sports, especially baseball and hockey.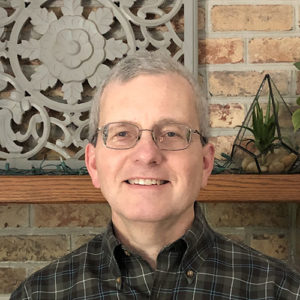 Leighton LeBoeuf
Director of Business Development
Leighton is responsible for expanding Ereztech's sales by developing long-term customer relationships and identifying unique business opportunities in electronics as well as in new market applications. For more than 30 years, Leighton has helped companies grow key accounts, explore new market spaces and execute strategic sales plans across many segments of the specialty chemical industry. After hours, he can be found walking the family dogs, working on a home improvement project or hiking.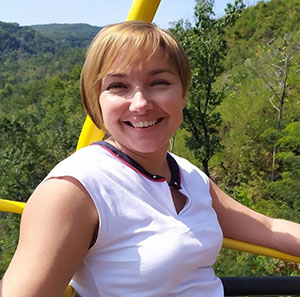 Elena Kozlova
Customer Service Specialist
As our Customer Service Specialist, Elena manages our day-to-day customer interactions including customer service, responding to quote inquiries, document preparation, book-keeping, and product management. Elena has a background in accounting and banking. Outside of work, Elena enjoys traveling (especially to taste the local cuisine), hiking, reading, interior design, ballroom dancing, and has a passion for the sea.
Beth E. Graf
Compliance & Standards Lead
Beth works for Ereztech as our Compliance and Standards Lead, helping maintain Ereztech's ISO design and development certification for organometallics,  EPA/DNR/OSHA compliance and reporting, along with site purchasing, and PO shipping needs. She began her career in the tannery industry in Milwaukee as a Finishing & Sample Supervisor for P&V fine leathers and Cudahy tannery. She later transitioned to semiconductor chemical suppliers with a high purity chemical packaging role and as an ISO auditor, focused on total traceability for company owned fleets, and customer canisters, as well as filling ampoules, writing sops, and documenting procedures for ultra high purity chemicals packaging. Before joining Ereztech, first as a contractor in 2020, she took on a role as a Compliance, Documentation & Safety Manager and a global exemplar registered ISO audit trainer with another chemical manufacturer. Outside of work, Beth is passionate about traveling, lakeside visits, culinary arts and feeding people, having formerly owned her own catering business!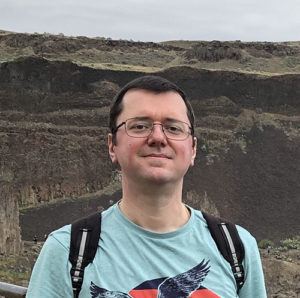 Dr. Alex V. Safronov
Senior Scientist
As Sr. Scientist, Alex's primary duties are leading a team of other scientists and chemists as well as synthesis of high purity chemicals for the electronic industry, development of new products and synthetic methods for their preparation, and scaling up of existing processes. Alexander comes to us with extensive experience in organometallic chemistry, including work with nanomaterials and their application in medicine. He later transitioned to the field of manufacturing high purity chemicals for the electronic industry. Alex received his PhD in organometallic chemistry from the A. N. Nesmeyanov Institute of Organoelement Compounds of the Russian Academy of Sciences (INEOS RAS). Away from the lab, he enjoys traveling, gardening, reading, and learning new languages, but his true passion is electric guitar maintenance, repair, and restoration.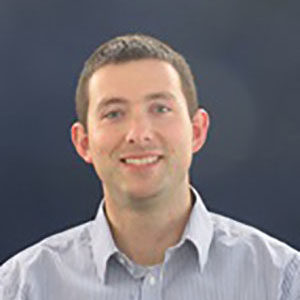 Ian McCarrell
Quality Manager
Ian utilizes his Chemical Engineering and Six Sigma experience to improve product quality and minimize variation of Ereztech production processes. He has 10 years of engineering experience and has previously worked for Entegris and MilliporeSigma. In his free time, he enjoys cycling, hiking, and spending time with family.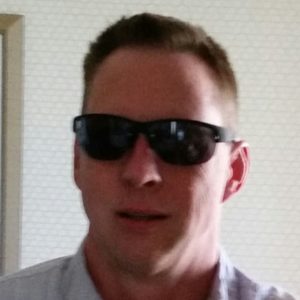 Scott Thomas
Production Chemist
In his role, Scott produces and purifies chemical compounds for our customers. He has over 30 years of experience in the chemical field and specializes in cGMP manufacturing processes, including experience with HVM-scale glassware. Outside of the lab, Scott enjoys wood-working projects and spending time with family and friends.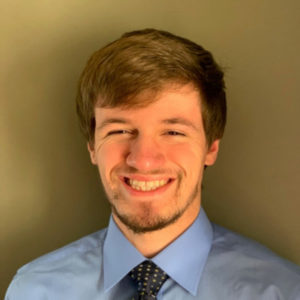 Erik Jones
Mechanical Engineer
As our Mechanical Engineer, Erik manages project coordination and facility maintenance programs. Erik comes to Ereztech with experience in production and manufacturing, as well as quality analysis and quality control, for functions ranging from daily production to product testing to logistics management and beyond. Outside of the lab, Erik enjoys sports including football, basketball, soccer and skateboarding. He also enjoys watching movies and spending time with friends and family.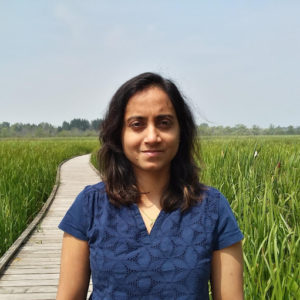 Dr. Anuththara A. Arachchige
Scientist
As a Scientist at Ereztech, Anuththara works on new product development, scaling up of existing processes, and development of new synthetic methods. She received her PhD in inorganic chemistry from Wayne State University. In her graduate studies, her research focused on the synthesis of metal-organic precursors for ALD and CVD applications, and the development of ALD processes for metal and metal nitrides. In her free time, she enjoys cooking, traveling, and spending time with family and friends.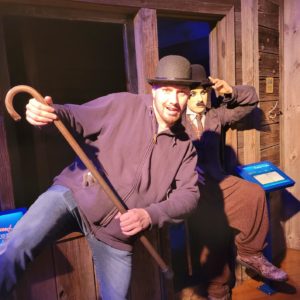 Dakota Andress
Production Chemist II
In his role as Production Chemist, Dakota produces and purifies air-free chemical compounds. Prior to joining the Ereztech team, Dakota spent over 4 years at a leading materials manufacturer producing and purifying chemical compounds as well as managing and preparing vessels for filling. In his free time, he enjoys spending time with family and friends, exploring the outdoors, and going to museums.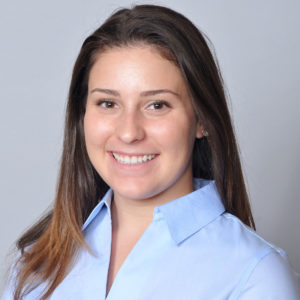 Valerie Salleras
Business Operations Lead
In her role as Business Operations Lead, Valerie works cross-functionally to optimize business operations and procedures, promote our company culture, and form strategic relationships. Prior to joining the team, Valerie worked in finance for a medical device manufacturer,  primarily supporting the operations team and later focusing on the full P&L for a single product category. Outside of work, she likes to go to the gym, walk her dog, cheer on the Georgia Bulldawgs, and volunteer with a team that helps reunite lost pets with their owners.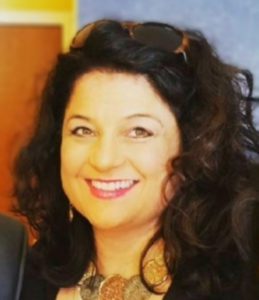 Christina Mattioli
Controller
Christina serves as the Controller and brings 14 years of chemical industry experience, previously overseeing multiple acquisitions and integrations of small/medium sized companies. At Ereztech, she manages finance and accounting functions, as well as HR and is a key stakeholder in the long-term operational success of the company. Outside of work, she enjoys reading, attending concerts, family beach vacations, and spending time with her granddaughter, family and her pup Stanley. She has devoted decades to local youth sports organizations serving as Treasurer. Her greatest volunteer accomplishment was founding a youth Flag Football league, which has grown to 400 participants.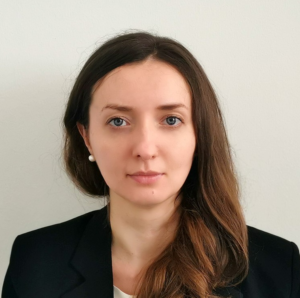 Dr. Ekaterina N. Lapsheva
Scientist
As a Scientist at Ereztech, Ekaterina works on expanding the scope of synthetic methods and developing new products. Prior to joining the Ereztech team, Ekaterina earned her PhD from University of Pennsylvania where her research was focused on air-sensitive lanthanide and actinide compounds. Outside of work, Ekaterina enjoys reading, swimming, and crafts.